Supporting careers education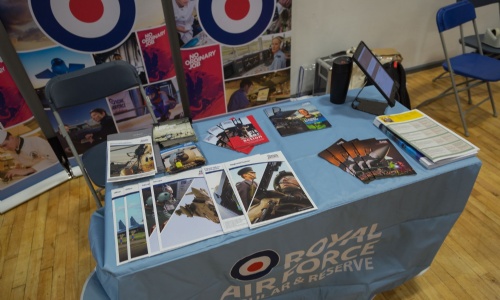 Supporting careers education, information, advice and guidance at JoG
​
​​
Every child in school has access to our free online careers software, Start, which they will use during their PSHE lessons but are also able to access at home. This fantastic tool allows your child to find jobs that match their skills, qualities, interests and work preferences, understand what different careers are like, search live local Apprenticeship opportunities matched to their areas of interest and see which businesses are recruiting in the local area. Take a look at www.startprofile.com​
​​
If your child has not already registered, they will need to enter the code 44249
Supporting year 11s with their progression routes post-16.
Careers interviews will start next week for all year 11s. This is an opportunity for your child to explore their skills, interests and career goals with an impartial adviser.
Times and meeting dates will be sent via your child's school e-mail.
To compliment this there will be a post-16 options assembly on the 28th September followed by an evening session for parents to access online – see details below:
Sept 28th 6pm - 7pm delivered online through Microsoft Teams
What are the post 16 options for my Y11 child? A session for parents, delivered by the Careerpilot Team.
Find out:
The different pathways available at 16.
What students need to consider when making decisions.
Where to go for all the information.
There will also be an opportunity to ask a career adviser a question through the 'chat'.
Click on this link from 5.45pm on Sept 28th to attend.
Any questions please contact the school careers adviser Ms A Lynch - alynch@jogschool.org