Pleasing GCSE Results at The John of Gaunt School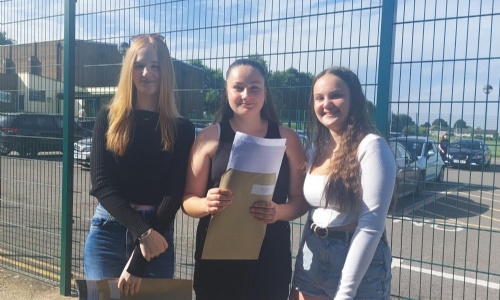 The John of Gaunt School praises their students for the efforts made in their exams this summer.
Headteacher, Ben Rhodes, said, "In a year when the government has stated its intention to bring results in-line with 2019, I commend our students that have risen to the challenge. They have had to tackle a number of challenges during their time at Key Stage 3 & 4, and they have coped admirably. I want to thank our staff for their professionalism, determination and resilience to provide our students with the best opportunities and provision. I would also like to thank parents for their support as our partnership with them is crucial for the success of each child. We look forward to driving our progress forwards leading to even more success in the future."
Students of note are Matthew Hector, James Jackman, Katie Miller, William Jackson, Connor McClean and Ruby Neal. Their results are fantastic attaining 9s, 8s and distinction stars.
It is also pleasing to celebrate students such as Fred Hannaford, Bella Kingwell, Lucy Allen and Melissa Hickey all who made outstanding progress above their nationally set expected targets in all their subjects.
The John of Gaunt School wishes all our students the very best of success in their future and looks forward to welcoming our students, and those from other schools, to our sixth form where we have, once again, celebrated excellent results.