Business Seminar with Marketing Research Industry Expert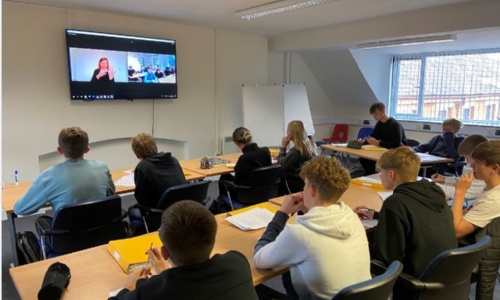 Mrs Green is on a mission this year to get as many local and national businesses involved in the delivery of GCSE and A Level Business at JOG.
We had great plans for visits to businesses in Wiltshire this year and speakers to come to us. Unfortunately, as we all know the current circumstances mean that visits are not possible at the moment, but Zoom calls are!
In A Level Business we are currently studying marketing. This week we have been looking at different types of market research. We were very lucky to have a seminar via Zoom, with Sarah Jones. Sarah is a Director at Ampersand Research Ltd and has 20 years of experience in leading market research projects for businesses ranging from Samsung to Dr Oetker pizzas. She shared some really interesting information with us and helped bring the theory we have been learning this week to life. It was really interesting to hear about her experiences of owning and running her own business too.
We would like to thank Sarah for her time, expertise and enthusiasm!
Naomi and Robyn, A Level Business Students